Celebrate National Small Business Week May 5-11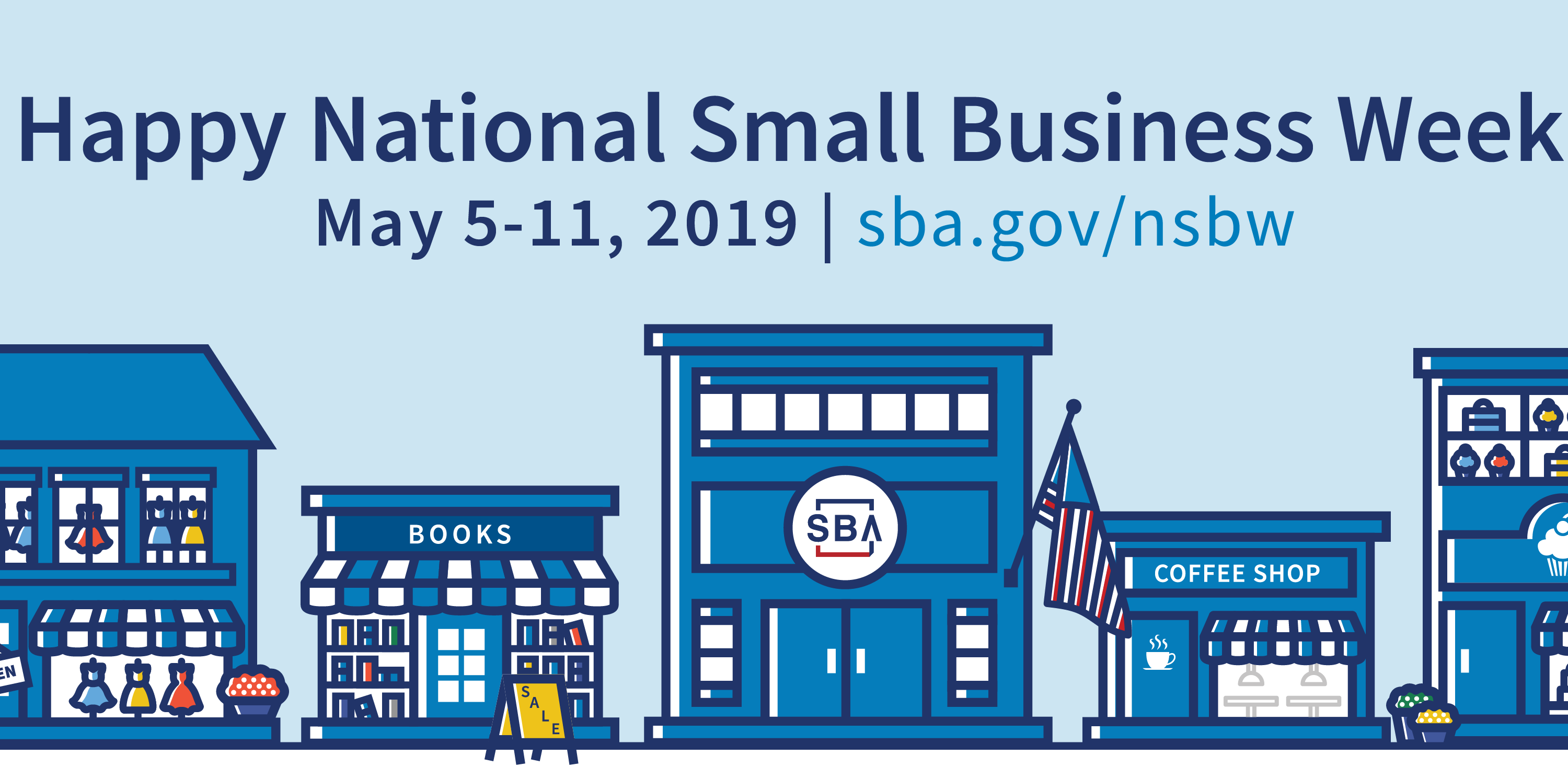 May 5–11 is National Small Business Week across America. The hardworking and innovative small business owners of Elk River contribute to the vibrancy and character of our communities, while employing many of our local residents. It's these locally owned businesses that help to define our community and what it's like to live here. This week is an opportunity to celebrate their success and offer our appreciation.
Small businesses make communities an enjoyable place to visit and live
When people visit Elk River, they appreciate our vibrant downtown. The enjoy our specialty shops as well as the opportunity to eat and drink at unique establishments like CHOW Mixed Grill & BBQ and Aegir Brewing Company. We have local business owners to thank for that.
Show your appreciation by visiting small businesses
Show your appreciation for the local business owners who contribute to our community's vibrancy and success. It's as simple as choosing to spend your dollars at local businesses. Instead of dining out at a chain restaurant, spend your dollars at locally owned cafés and restaurants. Instead of shopping at a big box store, visit a local boutique or gift shop to buy gifts for your friends and family.
When added up across our population, these small daily decisions can make a significant impact on the amount of revenue that mom and pop businesses generate in a given year. It's important for us all to make active choices to keep money within our community, where local businesses are creating local jobs and giving back.
We want to send a huge thank you to the small businesses that make our community such a special place to live and work. Your contribution to our community is invaluable.
We offer support for local businesses
In addition to patronizing small businesses, the Elk River Economic Development Authority, with our regional and state partners, offers support for businesses based in Elk River. This includes access to information and resources, training assistance through the SBDC and incentives.
Here are a few of the financial incentive programs available to local businesses:
Tax Increment Financing (TIF) and Tax Abatement
TIF and tax abatement are used by the city to encourage desirable development or redevelopment that would not otherwise occur. Projects must have long-term benefits for the community, such as creating/retaining jobs or significantly expanding the city's tax base.
Low interest, long-term loans for new industrial and commercial development within the city of Elk River. Loans are used to encourage commercial and retail business owners in the Downtown District to rehabilitate their existing buildings.
This revolving loan fund's purpose is to provide financial and technical assistance for the creation and retention of new employment in Elk River.
Commercial Blighted Properties Program
This forgivable loan from the Elk River HRA is used for business startups, expansions and relocations that create jobs and expand the tax base.
Anyone who is interested in starting a business locally should contact us for information, support and assistance. If an entrepreneur requires something that we cannot provide, we will make the introduction to other support services to ensure they can receive what they require.
Thank you to all our small business owners!
Visit our business directory to find local businesses: http://www.econdev.elkrivermn.gov/business-toolbox/business-directory
More information on National Small Business Week: https://www.sba.gov/national-small-business-week.
More Topics
Unemployment rate at 3.2 percent ST. PAUL – Minnesota gained 1,300 seasonally adjusted jobs in March while the state's seasonally adjusted unemployment rate increased to 3.2 percent according to figures released by the Minnesota Department of Employment and Economic Development (DEED). The U.S. unemployment rate was 3.8 percent. Minnesota total...
Higher prices and limited inventory are leading buyers to fixer-uppers. Nearly 60% of all spring home shoppers are considering a home that needs renovating, as rising home prices and limited entry-level inventory continue to be a hurdle, according to Realtor.com®'s spring home buyer survey. More than half of home...
The new 2019 Minnesota Grown directory is now available. The directory is filled with places to buy food and products direct from the producer as well as family-friendly activities and recipes. Read full article.