The Nature of Our Community
Nature is central to Elk River's community – with more than 40 parks covering almost 1,100 acres, over 35 miles of paved walkways, and a myriad of hiking and biking trails throughout the city.
---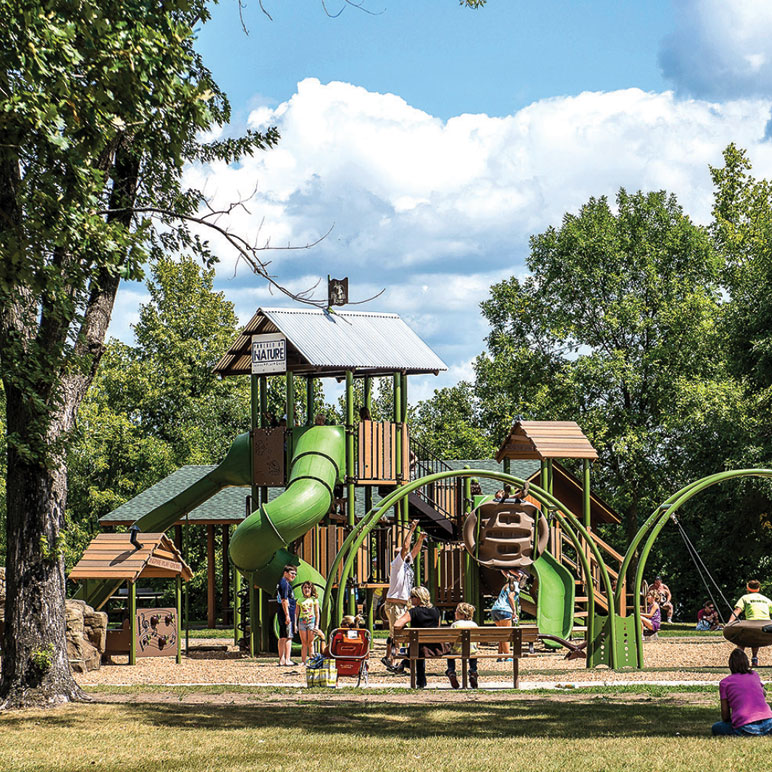 Residents can also take advantage of our Bailey Point Nature Preserve, Elk River Senior Activity Center, Furniture and Things Community Event Center, annual farmers market, plus adult softball and volleyball leagues.
Being a family-oriented community, Elk River offers a variety of youth programs as well, including preschool tumbling, soccer, flag football, basketball, t-ball, skating, hockey and much, much more.
Our Signature Parks
Hillside Park is home to over six miles of challenging mountain bike trails through 80 acres of oak forest. 
Woodland Trails Regional Park is a 427-acre park with dense woods, prairies, and wetlands. It is the crown jewel of the Elk River Park system. It is a magnificent place to visit, any time of the year. In 2020 a new archery range and nature play area were added.
Centrally located, Orono Park has many exceptional amenities: boat launch, splash pad, fishing pier, swimming beach, sand volleyball courts, dog park, skate park and a destination playground. 
In the heart of downtown, River's Edge Commons is the perfect spot to enjoy the expansive views of the Mississippi River or cool off in the refreshing splash fountain. The amphitheater is also home to Elk River's Riverfront Concert Series.