World Class Auto Body Inc.
17395 Highway 10 NW • Elk River, MN 55330
United States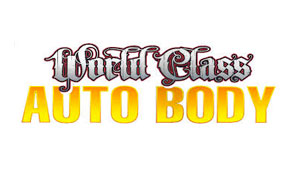 For over twenty years, Dave and Cory have owned and operated this auto body repair and collision center located in Elk River, MN. Since opening its doors in 1994, World Class Auto Body has been working hard to offer the very best in customer service and attention to detail. We pride ourselves on our expertise on repairing not only cars and trucks, but also RVs, boats, ATVs, golf carts, jet skis and school buses. Today, the world-class difference is made possible by a team of eight full-time employees with plans for continued growth in Elk River.